At Koli Shop Retkitupa  we have a wide selection of outdoor gear and sporting equipment for rent. You can rent for example snowshoes, snow spikes for shoes, sleeping bags, hammocks, rain ponchos and thermos. Call us or email to ask about the availability of rental equipment tel. +358 400 231 332 or
| Equipment | day | 24 hrs | next 24 hrs | week |
| --- | --- | --- | --- | --- |
| Child Carrier* | €17 | €20 | €10 | €50 |
| Nordic Walking Sticks | €4 | €5 | – | – |
| Backpack (20 l day pack) | €5 | €7 | €3 | €20 |
| Backpack | €10 | €15 | €5 | €35 |
| Sleeping Bag | – | €10 | €3 | €20 |
| Sleeping Mat | – | €5 | €3 | €15 |
| Headlamp | €5 | €5 | €3 | €15 |
| Rain poncho | €4 | €5 | – | €20 |
| Rain cover for backpack | – | €2 | – | €5 |
| Hat with Mosquito Net | €4 | €5 | – | €17 |
| Thermos Flask | €4 | €5 | – | €15 |
* Deuter Kid Comfort 3, also available for shorter term rentals for €8/hr
day = item returned the same day before the shop closes
24 hrs = item returned the next day approx. at the same time
next 24 hrs = following 24 hours after the first 24-hour rental
week = item returned one week later
|  Hammocks and accessories | 24 hrs | week |
| --- | --- | --- |
| Hammock | €7 | €25 |
| Mosquito net | €7 | €25 |
| Underblanket | €7 | €25 |
| Rain cover | €10 | €20 |
| Hammock + mosquito net | €10 | €35 |
| Hammock, mosquito net and underblabket | €13 | €50 |
| Hammock, mosquito net and rain cover | €15 | €50 |
| Whole kit | €18 | €60 |
24 hrs = item returned the next day approx. at the same time
week = item returned one week later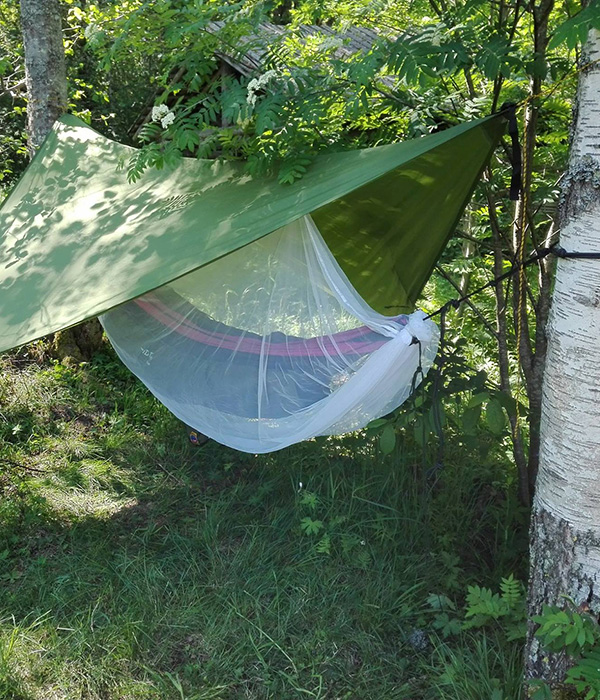 Winter rentals
1 hr
3 hr
day
24 hrs
week
Snowshoes for children
€5
€10
€15
€20
€75
Snowshoes
€10
€15
€20
€25
€75
Poles
–
–
€5
€7
€25
Snow spikes
(microspikes)

€4
€8
€12
€20
–
Children's snowshoe rental prices are for max. 12 years old children.
Extra days:
Snowshoes €20/24 hrs
Poles: €3/24 hrs
Snowspikes: €5/24 hrs
day = item returned the same day before the shop closes
24 hrs = item returned the next day approx. at the same time
week = item returned one week later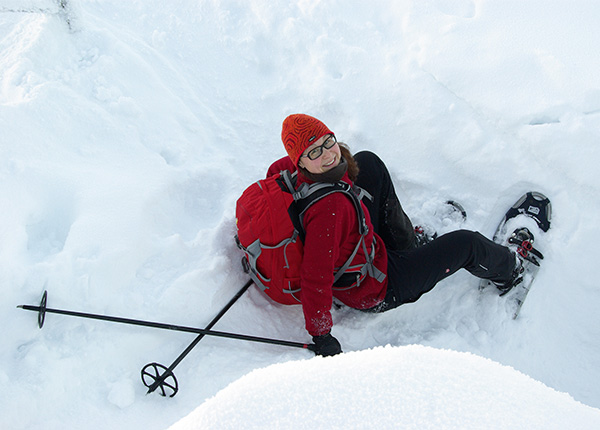 Prices are valid until 30.11.2019.