Koli Shop Retkitupa has a wide selection of souvenirs and outdoor equipment including T-shirts, knives, jewellery, and wooden kuksa cups made in Finland. In our store you also find Ticket To The Moon hammocks, camping gas, fire starters and other gear you need for hiking or camping out. In the winter we offer high-quality Faber snowshoes and Snowline snow spikes as wells as beanies, fleece jackets and gloves to keep you warm. We also rent outdoor gear. The products we sell are carefully selected by three nature-loving outdoors-women. We value durable and environmentally friendly products and strive to find locally made specialties and souvenirs.
Welcome to Koli Shop Retkitupa!
Opening Hours
1.1.–21.6.2019 Mon–Sat 10–17 Sun 10–15
22.6.–11.8.2019 Mon–Sat 9–19 Sun 10–17
12.8.–31.12.2019 Mon–Sat 10–17 Sun 10–15
Christmas 2019:
24.12.2019 10–14 (Exhibitions and cafeteria of Koli Nature Centre Ukko closed)
25.–26.12.2019 10–15
CLOSED 11.11.–8.12.2019 due to maintenance.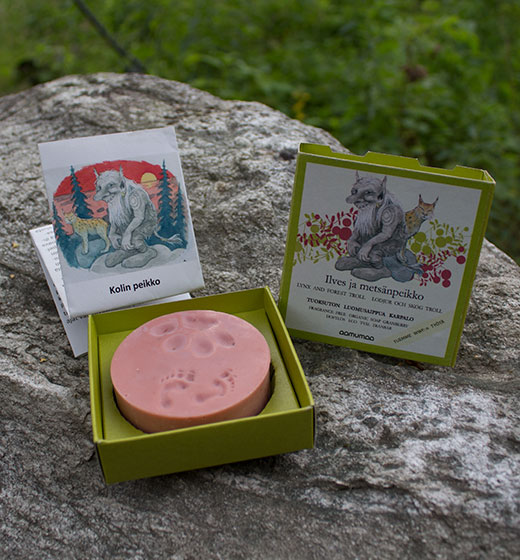 New in Koli Shop Retkitupa
New beanies and hats have arrived to Koli Shop Retkitupa. Our Koli-logo textiles such as T-shirts, beanies, college shirts and long sleeved T-shirts are made in Finland. We also have beanies and gloves with reflective Koli-logo.
Welcome to Koli Shop Retkitupa!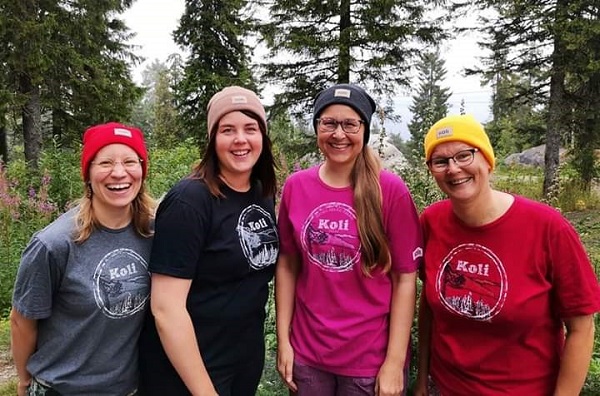 Contact Information
Address: Ylä-Kolintie 39, 83960 KOLI
Phone: +358400 2313 32
Email:

Koli Shop Retkitupa is located at the Koli Nature Centre Ukko. The shop is easily accessible also with wheelchair and pushchair.
At Koli Shop Retkitupa you can also rent outdoor equipment such as sleeping bags,
hammocks, snowshoes or a child carrier.
Cover photo: Kirsti Hassinen